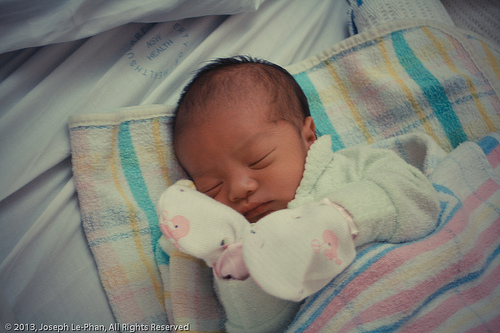 Our Beautiful Bub, a photo by ootput on Flickr.
Flickr makes it easy to share uploaded photos in WordPress blogs, and I couldn't resist taking the opportunity to share a photo of my beautiful son.
For instructions on how to compose blog entries from Flickr, go here. Also, there is a Flickr widget available that will show thumbnails of your latest Flickr photos in your sidebar.